Overview
Chat for Confluence brings Confluence users together. This built-in Confluence chat plugin gives users the possibility to chat within Confluence.
In addition, the app shows the browsed page of the chat partner and the current online state. If the user uses Confluence with multiple browser tabs or different browsers at the same time, the chat will sync all windows.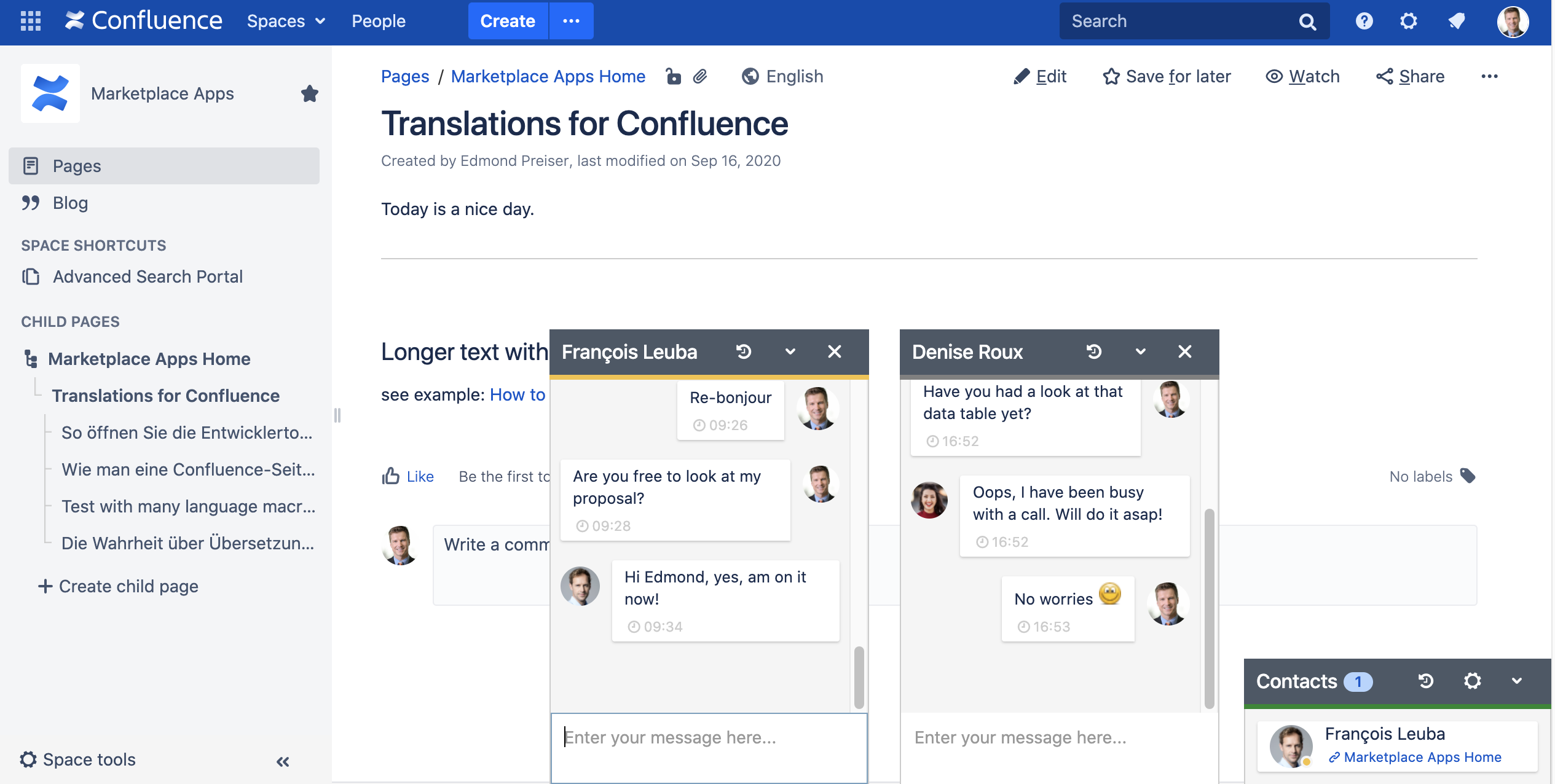 ---
Features
Chat with Confluence users in one window

Info on which page my chat partner is currently browsing

Status: Online, Offline, Away, DND

History

Manage permission

Smiley support

Link detection

"New message" notification

Autoaway
---
Macro User Chat
The macro "User Chat" starts a chat window with a selected user. It's also showing a user's current status.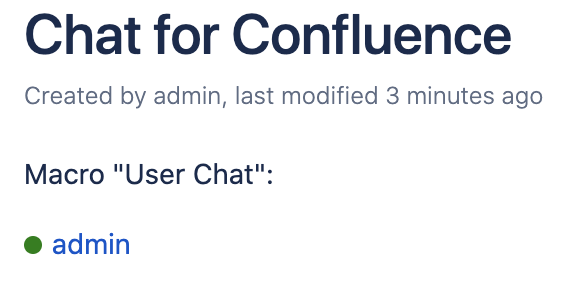 ---
Releases
see Release Notes
---
FAQ
see FAQ
---

Related Content

---