What are landing pages?
Setting a page as a landing page puts the focus on the content of the page by removing several elements that normally surround the content.
Example page viewed as embedded page: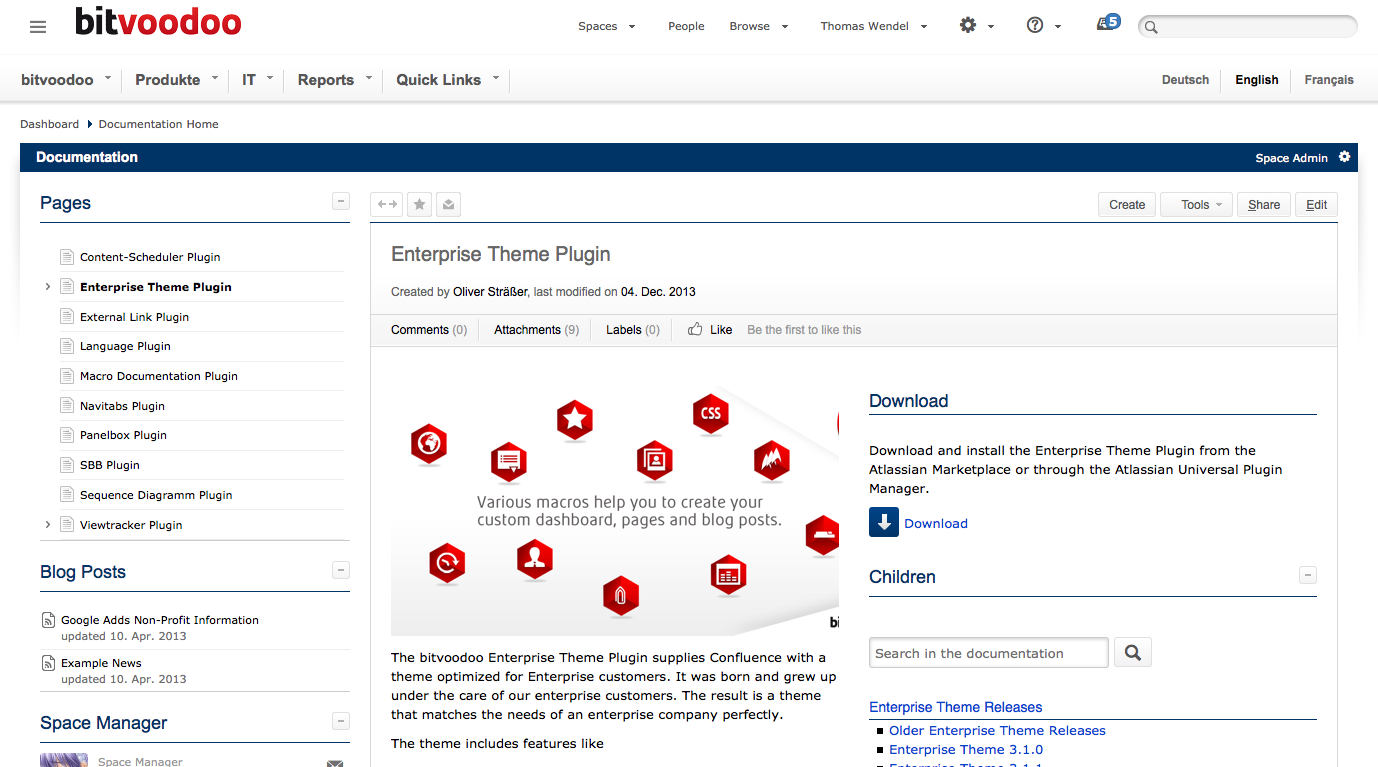 The same page viewed as a landing page: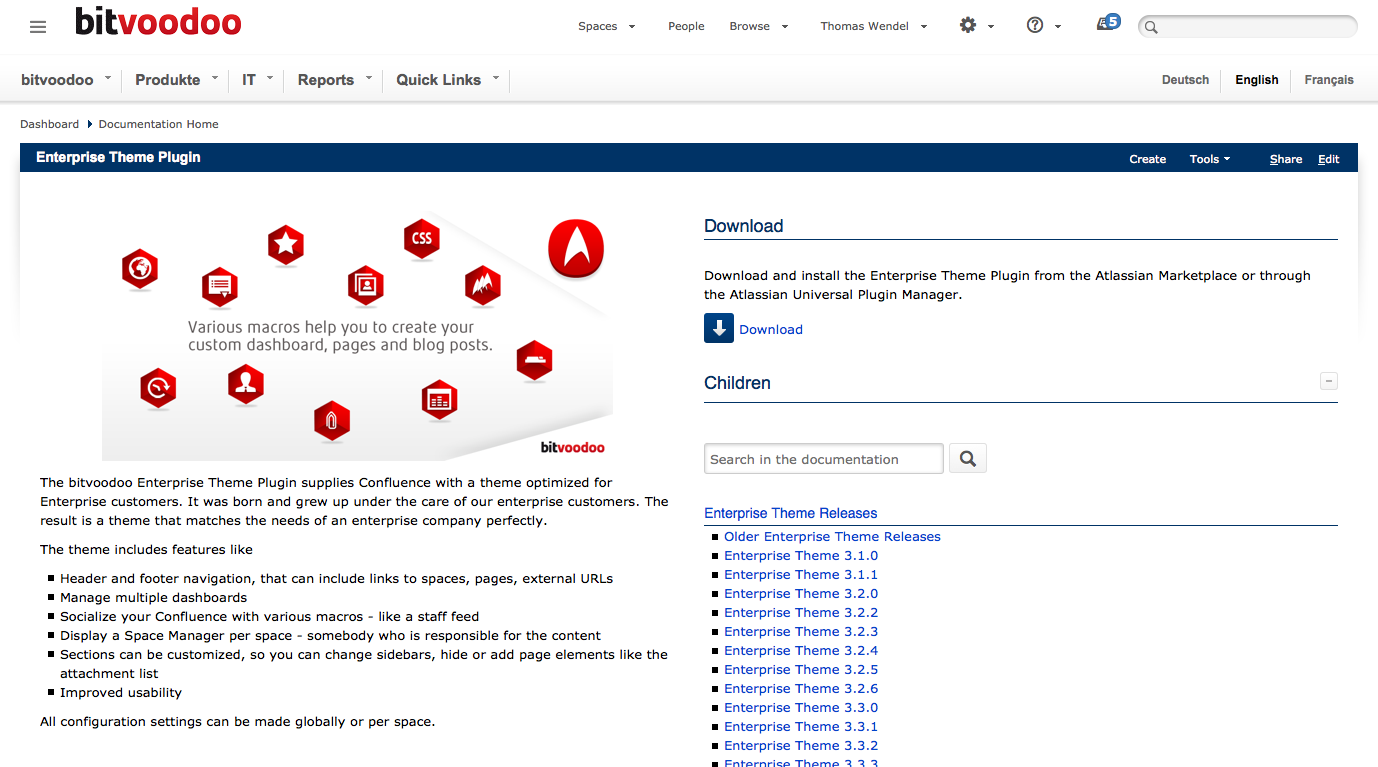 The content of a page, when viewed in a space in which the Enterprise Theme is enabled, is surrounded by sections such as the header and footer, the sidebar and the section below the content. Furthermore, there are various other elements like the page metadata, buttons to watch, edit, share, etc. By setting the page to be a landing page, you can set the focus on the content.
Landing pages are particularly useful when the page is used as a dashboard or for a more prominent start page of a space.
Keep in mind that by setting a page to be a landing page, you might remove the page tree (commonly placed in the sidebar). So make sure to provide some sort of navigation option in order to not confuse users visiting that page.
Enable landing page view
A page can be set as a landing page in the Tools menu with the option Set Landing Page View.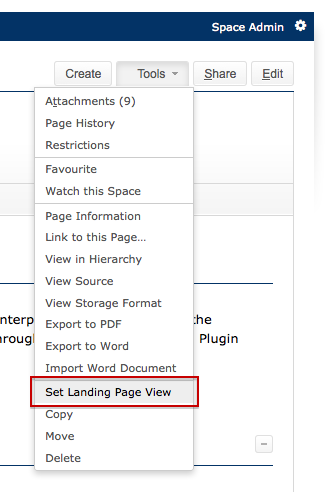 Enable embedded page view
Likewise, a page can be set to the embedded page view mode in the Tools menu with the option Set Embedded Page View.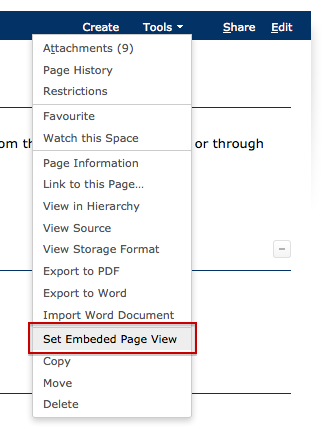 Permissions
A user needs to have the permission to edit a page in order to toggle between landing page and embedded view mode.