With great pleasure, we announce release 5.0 of the bitvoodoo Enterprise Theme.
Contents
Designs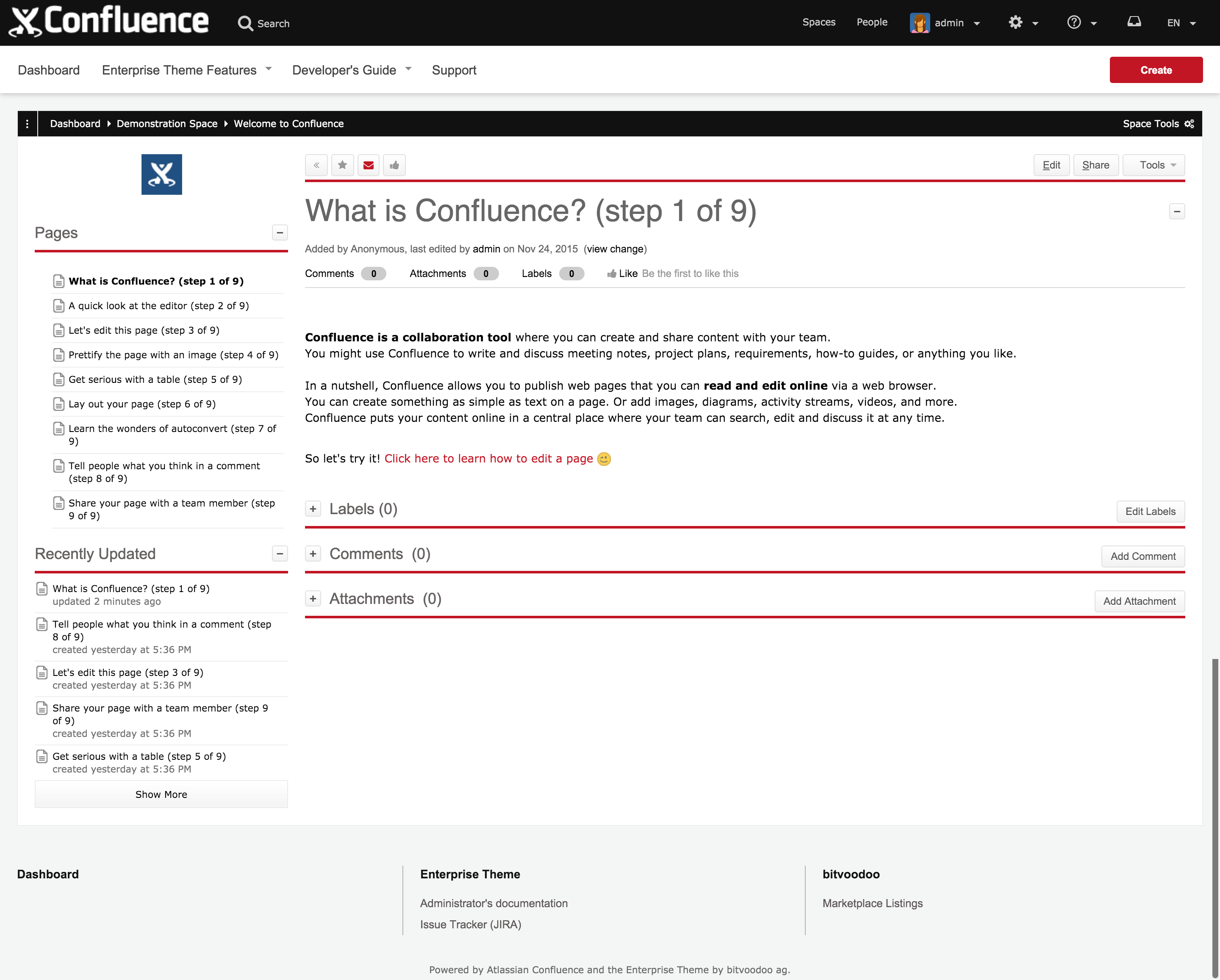 With Enterprise Theme 5.0 we introduce a new kind of design you can start from - the Matterhorn design. Some features of this design:
A new configurable search box
The breadcrumb section uses less space than in other designs
The menu is an important part of your intranet, so we made it a bit more prominent
The Header Section is configured to show the Create button - so you are able to create content from everywhere.
Space Administration
The Enterprise theme is now supporting the Space Tools - already known from the Confluence Default Theme.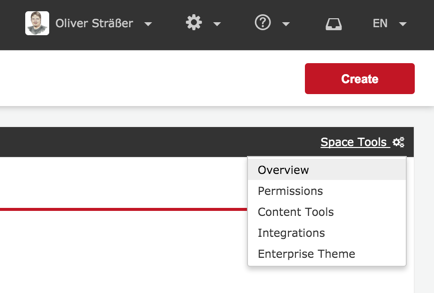 Next to the support of the Space Tools drop down, we now use the new Space Administration Look and Feel.

Header
It was time to change the header, so we changed the following:
New Matterhorn Design
Enterprise Theme 4 Designs
New position of the searchbox
Configurable color of the searchbox
Moved Langauge Selector into a dropdown
Show User Avatar
Show create button

The create button is only shown if the user hasn't
changed the header section in the past.

To restore the defaults, just follow the instructions in Sections documentation.
New Matterhorn Design

Enterprise Theme 4 Designs

Page Header
To focus on the content we now hide the page metadata per default in all designs.

With just one click, you can see all important information of the page like creator, permissions, labels.

If you don't like this new feature, it's quite easy to switch to the old style. Just go to Advanced Settings of the Enterprise theme in the Confluence Administrator and uncheck this functionality.

New Blog Sidebar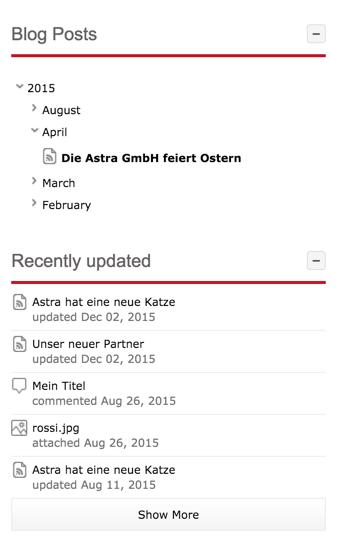 The old blog post navigation was unhandy, so we replaced the old navigation with the new Blogpost Tree Macro.
You will be up to date with latest changes in your space with the Recently Updated macro in the sidebar.

These changes will only apply, if the user hasn't changed the Sidebar Sections. To restore the defaults, just follow the instructions in Sections documentation.
Space Shortcuts
Access your important content from everywhere with the newly supported space shortcuts.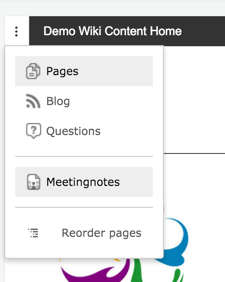 Upgrade
In some cases a restart of Confluence is needed - because we changed some stuff regarding the plugin lifecycle.